About
A multi-award winning photographer, originally from Colombia where he grew up, and based in Montreal since 2008, Michael Abril works as a freelance photographer specializing in documentary, editorial and lifestyle photography. He frequently collaborates with multiple publications, communication agencies and corporate clients.
His natural style, his ease in making contact and building bonds with his subjects, and his direct and frank working method consolidate him as a great visual storyteller.
A lover of travel, diverse cultures, and ways of living around the globe, his main interest is in human beings and their interactions with the spaces they inhabit and the elements with which they interact in everyday life.
À propos
Photographe plusieurs fois primé, originaire de Colombie où il a grandi, et installé à Montréal depuis 2008, Michael Abril travaille en tant que photographe indépendant spécialisé dans la photographie documentaire, éditoriale et de style de vie. Il collabore fréquemment avec de multiples publications, agences de communication et clients corporatifs.
Son style naturel, sa facilité à entrer en contact et à tisser des liens avec ses sujets, ainsi que sa méthode de travail directe et franche le consolident en tant que grand conteur visuel.
Amateur de voyages, de cultures diverses et de modes de vie à travers le monde, il s'intéresse principalement aux êtres humains et à leurs interactions avec les espaces qu'ils habitent et les éléments avec lesquels ils interagissent dans la vie de tous les jours.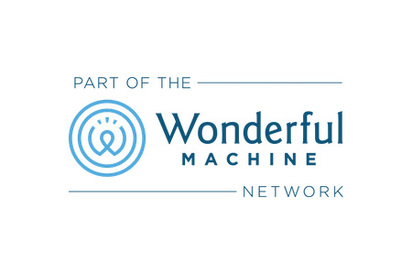 Clients
Châtelaine Qc Magazine | Dairy Farmers of Canada -DFC- | Agropur | Leo Burnett · Toronto | Growers & Co. | Attitude Marketing | Ricardo Média | Ogilvy | Orfé Branding Design & Communications | Agence TANK | Cervidés – Caribou Magazine | Metropolis Bleu | Éleveurs de Porcs du Québec | Barry Callebaut | Alfred Communications | R42 Communications | Lufa Farms | Association Québécoise de Marionnettistes -AQM- | Design Montréal | Blakes, Cassels & Greydon · Montréal | Axium Infrastructure | Maxime Brault Architecte Inc | Matthieu Schleiss Architecture | MOOV L'activewear | C4 Communications | Castor & Pollux | Fondation McConnell
Prix
2020 | APPLIED ARTS (Canada) Catégorie COVID-19 Response – Series · "À travers les fenêtres"
2019 | PRIX LUX (Qc, Canada) Communication d'entreprise · "Des Images Oubliées"
2019 | IPA ONE PHOTO CONTEST (Intl) Mention d'Honneur Catégorie Scène Urbaine · "Bain de Soleil"
2019 | IPA ONE PHOTO CONTEST (Intl) Mention d'Honneur Catégorie Portrait · "À La Sangucheria"
2017 | APPLIED ARTS (Canada) Sport · "The Skaters Reloaded"
2016 | APPLIED ARTS (Canada) Séries Voyage · "Las Marías"
2015 | PRIX LUX (Qc, Canada) Relève-Projet Non Publié · "Portrait d'un Artiste" et "902″
2015 | APPLIED ARTS (Canada) Séries Portraits · "Portrait d'un Artiste"
2013 | GRAND PRIX LUX (Qc, Canada) Reportage-Voyage-Tourisme · "Le Combat de Coqs"
2013 | GRAND PRIX DE LA DÉCOUVERTE (France). Prix du Mérite du Jury · Photographie de Rue/Documentaire.
2013 | REGARDS SUR NOTRE MONDE (Canada). 2ème prix du thème Humanité · "The Schwartz's Expérience"
2012 | PRIX LUX 2012 (Qc, Canada) Rélève-Travail Publié · "1928″
2012 | REGARDS SUR NOTRE MONDE (Canada). 1er prix du thème Humanité catégorie Pro · "La Pêche"
2012 | GRAND PRIX LUX 2011 (Qc, Canada) et mention "Coup de Cœur" Reportage-Voyage-Tourisme · "La Pêche"